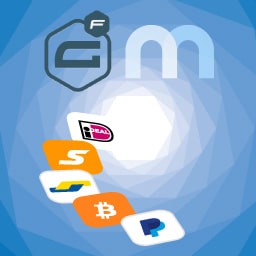 How do I get a Mollie account?
You can create a Mollie account free of charge and with no obligation:
What is Gravity Forms?
Gravity Forms is a premium plugin for creating forms, with or without payment methods.
Go to Get Gravity Forms to get the plugin
Does this plugin also work with Gravity Forms Personal?
Certainly, it does not matter what version of Gravity Forms you choose.
Can I use PayPal with Gravity Forms Personal?
You can, but not with the PayPal Add-on from Gravity Forms itself. You need the Developer Licence for that. However, you can offer PayPal from Mollie with Gravity Forms Personal. That will cost slightly more in respect of the fee because Mollie is the intermediary, but it is an excellent choice if you do not expect many PayPal payments.
Where do I get the Mollie API key?
You can find the API keys (test and live keys) in the Settings menu of your Mollie panel.
Can I create multiple forms with different payment methods?
Yes, you can. You can create multiple Profiles in the Mollie Settings menu. Each profile has its own set of API keys and each form has its own Feed.
How can I link Mollie to a form?
Go to the GF Mollie by Indigo Instructions for step-by-step instructions.
I get an error message?
Fatal error: Uncaught Mollie_API_Exception: Error executing API call (request): No suitable payment methods found. in
If you get this error message, it means you have forgotten to select payment methods in your Mollie panel: you must activate at least one payment method (e.g. iDEAL). To do this, go to Settings -> in your Mollie panel and select Payment methods in profile, and activate what you want to use.
Blank screen after payment?
If you use tax calculation: use a point for the percentage, not a comma. for example {price}*0.21 (not: {price}*0,21)